EP Rating | 8/10
Oops they did it again! Hindsight's newest EP is a pop-punk fans dream come true! Their new EP "Let's Not & Just Say We Did" just released on Bandcamp, Spotify, Apple Music and Amazon last week on May 22 and it is an entire set of songs you want to stream and buy as soon as possible.
Listening through the entire EP this Australian band has that classic and almost nostalgic sound of the perfect pop-punk blend of guitar, bass, drums and lyrics with plenty of uplifting energy to go around.
As a chick my favorite song on the EP is Trakata, a song with a nice slow tempo, long length time, heart felt lyrics and the perfect amount of screaming vocals.
The band also has a super colorful and memorable vinyl available for purchase through their store.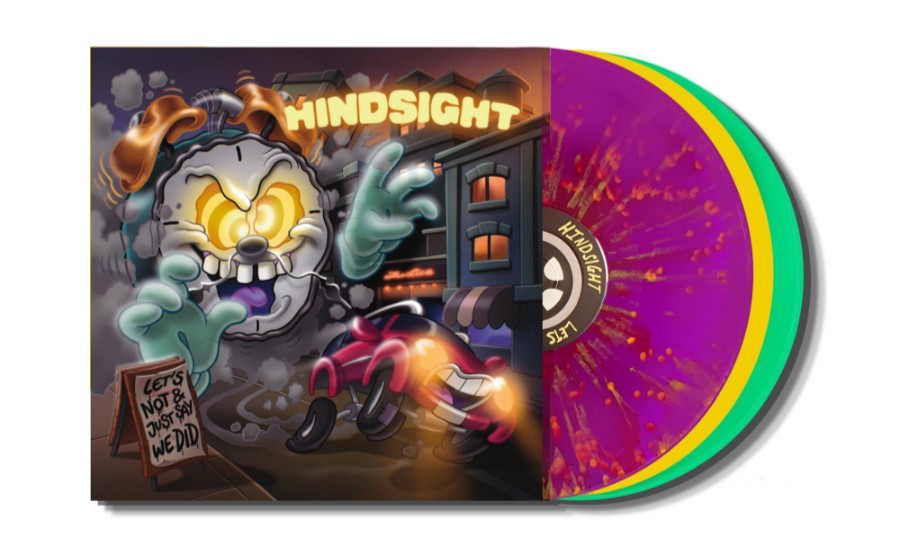 You can listen to Hingsight on Bandcamp here: https://hindsightaus.bandcamp.com/album/lets-not-just-say-we-did
And you can support the band by buying some merch at: https://hindsightaus.bigcartel.com/
Listen to my favorite track Trakata below: