UP: What's up Henry K! At Unseen Plays we like to tell the artist or band's story. Can you tell us how you got started with music and how it led you to where you are now with your music?
Henry K: I first got into music when I was around ten or eleven and I got my first acoustic guitar. I played around with it a lot, and with my parents' support, I took lessons for a good while. Years went by until my love for music took over me again during the 2020 pandemic. Being stuck at home my guitar became my best friend, and about a year later I released my first song.
UP: Your newest single "Stay" must mean something to you, can you tell us what it's about?
Henry K: A lot of people come and go in everybody's lives, but sometimes there's a special person that makes it so hard to let go, and you wish they could "Stay". That's what this song is all about. A relationship is no longer working, but you are not okay with losing that person just yet.
UP: Have you always played Pop Punk music or is this a new sound you've recently come across? We've talked to artists on our blog before where the music genre shifts or changes from time to time. Or was this always the genre you chose to express yourself in?
Henry K: I always loved Pop Punk music, before I even knew what it was or what it was called, I just knew that it sounded so awesome to me. Pop Punk is responsible for a lot of my musical taste and my love for guitars. My music tends to lean towards this style, however, I never limit the possibilities. Being a producer myself, I like to experiment with different sounds, and while Pop Punk has a special place in my music, I'll play around with different genres.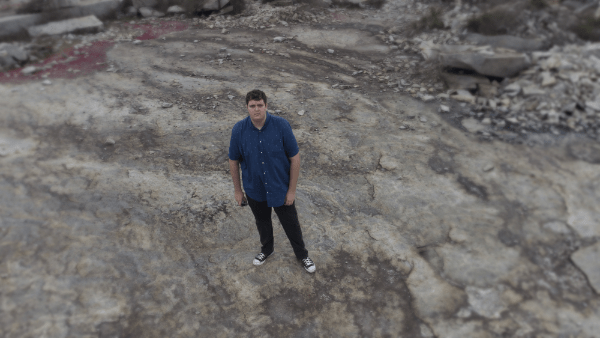 UP: What artists or bands influenced you growing up?
Henry K : This could easily be an entire paragraph. So many bands and artists influenced me, but if I had to pick a few of them it would be: blink-182, Linkin Park, Green Day, and Paramore.
UP: If you could have a guest or featured artists on any of your songs for vocals. Who would it be and why?
Henry K: I admire a lot of artists, but when it comes to vocals there are a few that stand out so much to me. If I had the chance I would have YUNGBLUD on one of my songs. I like the raspiness in his voice and how unique it sounds.
UP: Fun Question time! If you could get anything tattooed what would that be? And where would you put it on your body! Go!
I would get a firefly on my right arm. May seem very random but I do have my reasons.
UP: All right, where can people check you out and what is the most active place you linger on when it comes to social media?
My music is available on all streaming services, search for "Henry K". You can also check out my YouTube channel for some cool music videos. I am very active on my Instagram (@henryk_official), so if you want to stay up to date with me, go follow!