UP: Chelsea, we are so excited to have you with us. Tell us a bit about your story! When did music come into your life, what's your background, and how long have you been creating music?
Chelsea Valentine: My name is Chelsea Valentine and I'm a singer-songwriter from Australia! I would say that music has always played a part in my life. When I was younger, I learned to play the violin, and then later in my late teens to early twenties, I learned to DJ and would DJ on the weekends at parties and nightclubs. But then I took a really big break where I didn't have much to do with music. Until a couple of years ago when I was recovering from an accident and suffered a concussion. That's when I discovered songwriting. Which I think is a really weird way to come to songwriting. Mostly I would start with lyrics and then work on the melody. But I found it was a nice outlet for myself and over the past 2 years have been developing my songwriting skills by writing songs, working with other artists, and taking songwriting workshops. Which led me to want to take a leap of faith and release my song called Without You in April 2022.
UP: I took a listen to your last single called Without You and compared it with your latest single "Wire". There has been this badass shift in you, I can feel it. Can you tell us a bit about this energy shift?
Chelsea Valentine: You are right! Haha they are very different. Without You was the first song I was really proud of and knew once I had finished it, it was going to be the first release. But Wire kinda came from out of the blue. I started working with a new producer called Tristan Boston and was talking about how much I love the 80's vibe and synth sound that you can find in a lot of 80s music. And thought why don't we try something different for me and my sound. I think also some of this shift came a little bit from turning 30 this year and releasing my twenties.
UP: Okay so we've hit the shift explanation, now can you tell us a bit about your new song and what it's all about? Is this song fictional or from personal experience? What's the meaning behind it?
Chelsea Valentine: The song Wire to me has a bit of a double meaning to it. On the one hand and you could say surface level, the song is about a relationship that is destructive for both people and watching that destruction unfold. The other side of Wire is about watching the destruction and chaos form around us for example issues like climate change and anything that's on the news and feeling like we have gone so far one way that it's a bit too late to turn around and change. While this song is definitely not about the relationship and partner I am with today, I have been in past relationships where they have not been the best for me.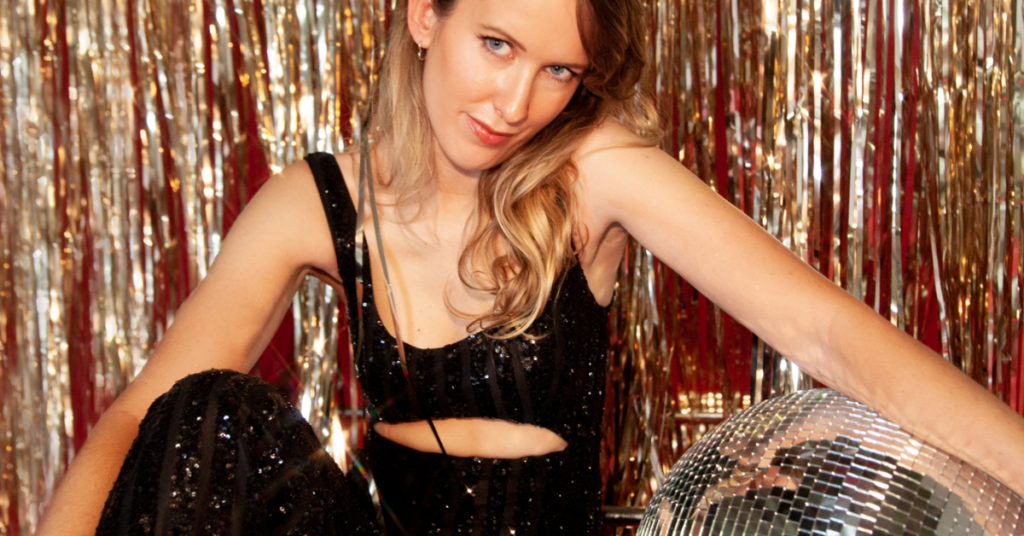 UP: Is Wire going to be a single release or can we expect more pieces from you – an EP or Album in the future?
Chelsea Valentine: At the moment, Wire is going to be a single release but I had so much fun working and creating it that maybe I should stay in the 80s vibe for a bit longer haha. There are a couple of other songs that I have written over the past 2 years that I would love to release as well. They both have a very different vibe and feel to them. I would love to work on an album or EP in the future.
UP: Do you have any upcoming shows or tours happening? If not, do you have anything planned for this year where music lovers can check you out live? Even some live stream shows?
Chelsea Valentine: I don't have anything planned yet! But I am working on some things! I really want to live stream or record an acoustic version of 'Wire'. I think it would make a nice contrast. 
UP: If you could musically collaborate with any other artists this year, who would Chelsea Valentine collaborate with and why?
Chelsea Valentine: Oh, that's a hard question because there are so many other talented artists out there. I dream of working with Dua Lipa, Billie Ellish, Maisie Peter, Tove Lo or Charli XCX. I think they all make incredible pop music and are such amazing artists. But I love collaborating with anyone because you never know what you might create.
Check out Chelsea Valentine online at: